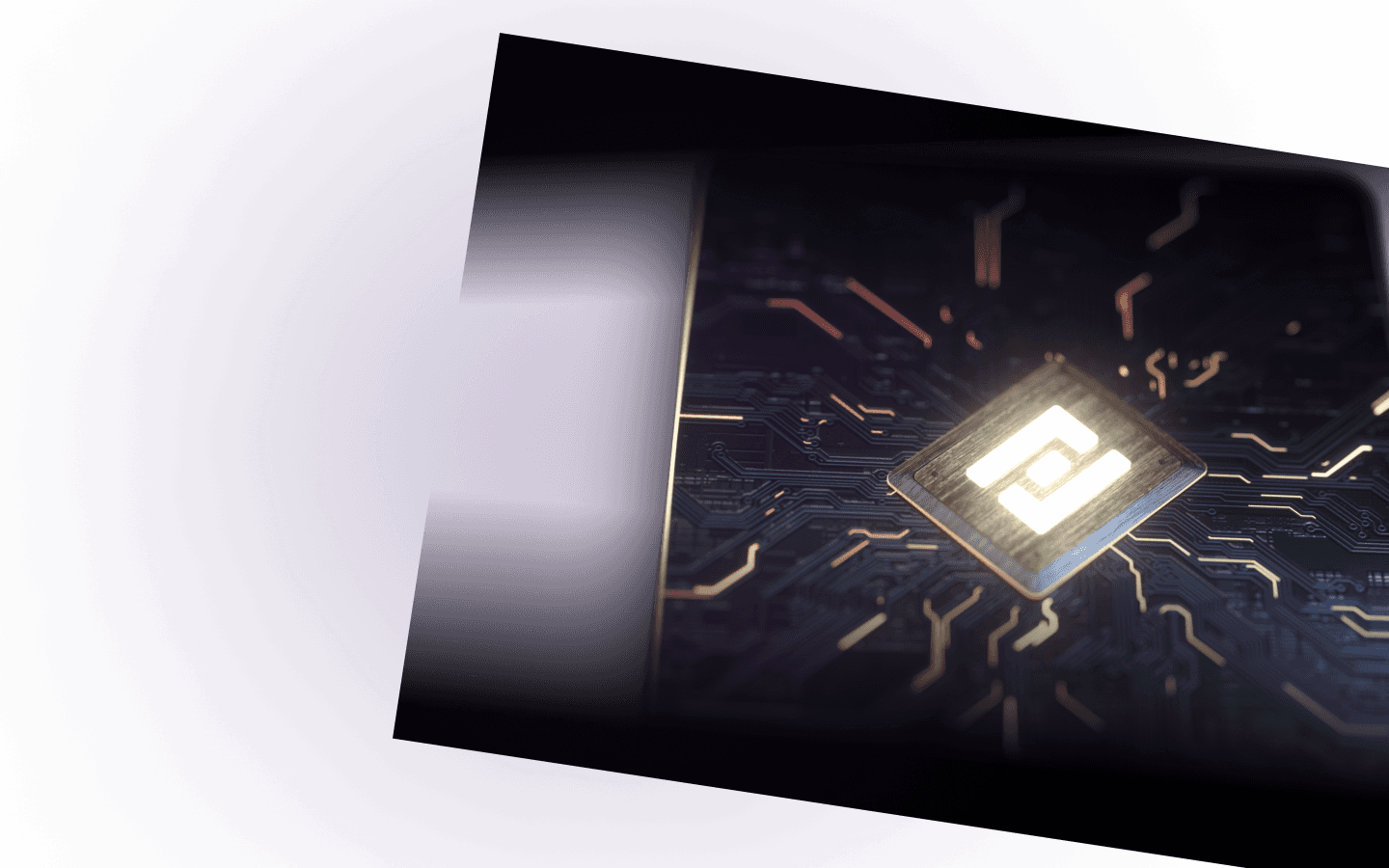 Last updated: March 3rd, 2023
PRIVACY POLICY
This Privacy Policy ("Privacy Policy") describes how Quadrata, Inc. ("we" or "our" or "us" or "Quadrata," or "Company") collects, uses, and discloses your personal information when you ("you" or "individuals" or "Authorized Users") access our website and mobile applications ("Website") or interact with our Company through the services and products we provide to you (the "Services"). The Privacy Policy does not apply to information collected through third-party websites or services that you may access through the Website.
The privacy and security of your information privacy is important to us. We collect and use your personal information for various purposes, such as responding to your requests or providing our Services and products to you. By using our Services, you acknowledge you understand the practices described in this Privacy Policy. Before engaging with us or submitting Personal Information to us or using the Services, please review this Privacy Policy carefully. By visiting the Website and using the Services, you agree to this Privacy Policy.
This Privacy Policy is applicable globally. If you are a resident of one of the countries located in the European Economic Area, or the United Kingdom, please review the "Notice to Residents of the European Economic Area and the United Kingdom" sections below for important information about how we collect and your Personal Information and your rights under the General Data Protection Regulation ("GDPR" and "UK GDPR").
Information We Collect
We may collect information, including personal information, in various ways and from different sources depending on how you interact with us and use the Services. "Personal Information" includes any information that we collect about you that, alone or in combination with other information, can be used to identify you, such as a personal identifier (e.g., name, email address, postal address, and phone number), transaction-related information, or certain online identifiers. For the purpose of this Privacy Policy, Personal Information also includes "personal data," as such term is defined under the GDPR or the UK GDPR.
The categories of Personal Information that we collect from you depend on your interactions with us and may include the following:
Information You Provide to Us. we may collect Personal Information directly from you, including:
Services and Identity Verification: we collect name, phone number, e-mail address, address verification, bank information, username, password, a copy of your government- issued identification (e.g., driver's license, passport, or personal identification number), tax identification numbers.
Communications, requests and support: if you contact us by email, mail, contact us forms or otherwise regarding the Services (or support related to the Services), we collect and maintain a record of your contact details, communications and our responses.
Payment Information: when you pay for our Services, we collect information related to the payment of Services, which may include, name, billing and payment details.
Automatically Collected Information. When you access the Website, we automatically record and store certain information about your system by using cookies and other types of technologies, such as your IP address, device and browser types and identifiers, referring and exit page addresses, software and system type, and information about your access and use of the Website. For more information, see the "Cookies and Other Tracking Technologies" section below.
Information Collected from Third Parties. We may obtain additional information from third parties and sources, such as third party passport issuers, and social media websites. For example, we may obtain additional information from social media websites based on your interactions with those social media websites. When you access our Website through social media websites, we collect, use, and store, and information, including Personal Information, in accordance with this Privacy Policy. Quadrata uses this information from social media websites to supplement the information we collect in order to provide you with a better overall experience.
How We Use Your Information
The purposes for which we use your Personal Information vary depending upon the circumstances. We use your Personal Information for the following purposes:
Providing our Services and related support services: to facilitate your use of our Services and communicate with you about your use of the Services or interaction with the Website, to provide technical support, or respond to your inquiries;
Communicating with you: to respond to your requests, offer products and services, or otherwise communicate with you relating to the Services;
Improve the Services: to operate, maintain, enhance, provide, create, or develop all of the features, functionality, and operability of the Website and the Services;
Analysis and Security: to better understand how our Services and Website are accessed and used, in order to administer, monitor, and improve our Services, detect fraud or misuse, and for our internal purposes and other research and analytical purposes; and
Comply with legal obligations: enforcing our Terms of Service or other legal obligations; responding to a subpoena, court order, or other legal process; or producing relevant documents or information in connection with litigation, arbitration, mediation, adjudication, government or internal investigations, or other legal or administrative proceedings.
How We Disclose or Share Your Information
Consistent with this Privacy Policy, we may share your Personal information with third parties in the following circumstances:
Service Providers. To provide website hosting, maintenance, and security services; conduct data analysis and create reports; offer certain functionality; or assist us in improving our platforms and creating new services and features. These services may include identity verification, payment processing, providing products or services to you on our behalf, creating or maintaining our databases, or responding to inquiries.
Business Transactions. In the event that some or all assets related to Quadrata are acquired by or merged with a third-party entity or in connection with a contemplated change of ownership transaction, we reserve the right, in any of these circumstances, to transfer or assign the information collected from the Website or Services as part of that merger, acquisition, sale, or other change of control event, including in the course of any due diligence.
Legal Obligations. Quadrata also reserves the right to disclose information that we believe, in good faith, is appropriate or necessary to protect Quadrata from potential liability or from fraudulent, abusive, or unlawful uses; investigate and defend ourselves against third party claims, or allegations; protect the security or integrity of Quadrata; or protect the rights, property, or safety of Quadrata, our Authorized Users, or others.
Parent Company and Affiliates. We may share your Personal Information with companies under common ownership and control of Quadrata, including our parent company and affiliates.
Your Choices and Rights With Respect to Your Information
Our Services are available globally. Depending on the jurisdiction in which you reside, you may have the right to access, correct, delete, or restrict use of certain Personal Information covered by this Privacy Policy. Depending on the jurisdiction, you may also have the right to request that we refrain from processing Personal Information. Please note that if you exercise such rights, this may affect our ability to provide our products and services to you. While we will make reasonable efforts to accommodate your request, we also reserve the right to impose certain restrictions and requirements on such requests, if allowed or required by applicable law. Please note that it may take some time to process your request, consistent with applicable law in your jurisdiction.
In accordance with applicable law, we will comply with requests to exercise the following rights:
Obtain access to or a copy of the Personal Information we maintain;
Update Personal Information that is out of date or incorrect;
Delete Personal Information that we maintain about you;
Restrict the way that we process and disclose your Personal Information;
Transfer your Personal Information to a third-party provider of services; and
Withdraw your consent that allows us to process of your Personal Information.
If you wish to exercise those rights, please contact us at contact@quadrata.com. In your request, please include your email address and name, and specify all relevant information about your request. To protect your privacy and security, we will verify your identity by asking you or your authorized agent to provide information necessary to verify your identity. We will only use the Personal Information provided in the verification process for identity verification purposes, and the exercise of certain rights may limit our ability to provide Services to you.
International Data Transfer. We are headquartered in the United States and maintain service providers in the United States and in other countries. If you visit our Website or use our Services, or contact us from outside the United States, please be advised that (i) any Personal Information you provide to us or that we automatically collect will be transferred to the United States; and (ii) by using our Website or submitting Personal Information through our Services, you explicitly authorize the transfer to and subsequent processing in the United States and other countries in which we operate in accordance with this Privacy Policy. Please be advised that the United States and other countries may not offer the same privacy protections as the laws of the jurisdiction where you reside.
Retention of Your Information
We retain information we collect as long as it is necessary and relevant to fulfill the purposes described in this Privacy Policy. Subject to applicable law, we also retain Personal Information to resolve disputes, enforce our Terms of Service, or other actions permitted by law or regulation.
Cookies and Other Tracking Technologies
A cookie is a small text file placed on your computer. Cookies help us understand how our Website is being used, to enhance your user experience, and to analyze and compile usage data. Personal information collected by cookies may include your device's IP address, browser type, operating system, computer platform, web pages viewed, and/or the date and time of your visit. For example, we may use cookies to remember your preferences or settings, such as your language preference. Cookies may also securely identify or authenticate you as an Authorized User of our Services.
We (or third parties) may also place, view, and/or use cookies and other electronic tools to collect information about your use of this Website. Most browsers include tools to manage or disable cookies. You can visit the help function on most browsers to modify how your browser handles cookies. However, if you disable cookies, certain features of this Website may not function properly.
Cookies can be categorized by how long they remain on your device. All cookies have expiration dates in them that determine how long they stay in your browser. There are two broad categories of duration:
Session Cookies. Session cookies are temporary cookies that exist only during an online session and are not stored on your computer or mobile device. Session cookies are used as part of the login, authentication and session management flows of the platform websites and to process your online transactions and requests. Certain session cookies are also used to understand, for example, if a user interacting with our company website is a new visitor or a visitor returning as part of the same browsing session. Session cookies remain on your device until you close your browser when they are automatically deleted.
Persistent Cookies. Persistent cookies are those placed on your computer or mobile device for a pre-determined length of time when you visit this website. We use persistent cookies that only the website can read and use, to identify the fact that you are a customer or website visitor, to store user preferences, to understand which areas of our websites and platform are most popular, and storing customer and user preference data. Persistent cookies remain on your device until deleted manually or automatically.
To learn more about cookies and other tracking technologies, visithttps://www.allaboutcookies.org. Please note that the tracking technologies we use may change from time to time.
"Do Not Track" (DNT) Signals. DNT is a privacy preference that individuals can set in some web browsers and provides an individual with the opportunity to opt-out of tracking by websites and online services. However, third-party services that collect this type of information may permit you to opt out through a separate system. To learn more about this behavioral advertising practice or to opt-out of this type of advertising from participating third parties' providers, you can visit https://www.donottrack.us.
Security of Your Information
We maintain administrative, physical, and technical safeguards aimed to protect against unauthorized use, disclosure, alteration, or destruction of the Personal Information we collect and maintain. However, no data transmission over the internet is ever 100% secure. As a result, while we strive to protect your information, we cannot guarantee or warrant the security of any information you transmit to our Website.
Children's Privacy
In accordance with the Children's Online Privacy Protection Act ("COPPA") and other applicable children's data protection laws, we do not knowingly collect Personal Information from children under the age of 18.
Notice to Residents of the European Economic Area ("EEA") and the United Kingdom ("UK")
If you are a resident of a country located in the EEA or the UK, you have the rights under the GDPR or the UK GDPR. We are required to comply with the GDPR, the UK GDPR, and applicable local laws with respect to certain Personal Information we collect. If you are a resident of the EEA or the UK, the GDPR and the UK GDPR provides you certain rights and choices regarding your Personal Information and how you can exercise those rights.
We process Personal Information for the purposes described above. If we use or process Personal Information in ways other than described in this Privacy Policy, we will provide you with specific notice at the time of collection. Please note that we do not knowingly collect Special Categories of Personal Information, which includes information about your racial or ethnic origin, political opinions, religious or philosophical beliefs, trade union membership, genetic data, biometric data, and data concerning health, sex life, and sexual orientation.
Legal Bases for Processing. We collect your Personal Information detailed in the "Information We Collect" section and rely on the following legal bases to process your Personal Information: (i) your valid consent; (ii) as necessary for the performance of a contract; (iii) compliance with a legal or regulatory obligation; and (iv) to fulfill our legitimate interests, unless your fundamental rights and freedoms override those interests.
Data Subject Rights. Subject to certain conditions, if you are a resident of the EEA or UK and have submitted Personal Information to us, you have the following rights regarding your Personal Information:
Access to your Personal Information;
Correction of your Personal Information;
Erasure of your Personal Information;
Obtain a copy from us of your Personal Information;
Object to processing of your Personal Information;
Restriction of processing your Personal Information;
Request transfer of your Personal Information;
Right to withdraw consent to process your Personal Information; and
Right to lodge a complaint regarding the processing of your Personal Information
Submitting GDPR Requests. You may submit a GDPR request regarding your Personal Information by email at contact@quadrata.com. We may request specific information from you to help us confirm your identity prior to processing your request. Applicable law may require or permit us to decline your request. If we decline your request, we will tell you why, subject to applicable legal restrictions.
Withdrawal of Consent. Where you have given us valid consent to collect, use, and process your Personal Information, we will rely on your valid consent. In instances in which we have based our processing of your Personal Information on your consent, you have the right to withdraw your consent. To withdraw such consent, please contact us through the methods listed below. Please note that when you withdraw consent, we might not be able to provide you with Services. In certain situations, we may continue to process your Personal Information after you have withdrawn consent and requested that we delete your Personal Information, if we have a legal basis to do so. For example, we may retain certain information if we need to do so to comply with a legal obligation or if it is necessary to do so to pursue our legitimate interest in keeping the Website or Services safe and secure.
Changes and Updates to this Privacy Policy
We reserve the right to change, modify, add, or remove portions of this Privacy Policy at any time. Please check this Privacy Policy periodically for those changes. If we make a material change to the way we intend to use your Personal Information, we will notify you by modifying the date updated at the beginning of this Privacy Policy.
Contact Us
If you have questions regarding this Privacy Policy, please contact us through one of the methods listed below. Please include "Privacy Inquiry/Request" in the subject line of your inquiry. Additionally, if you have complaints about our processing of your Personal Information, you may have the right to lodge a complaint with the applicable supervisory authority in the jurisdiction where you reside.
By mail: Quadrata, Inc. 4136 Del Rey Avenue, Suite 639 Marina Del Rey, California 90292
By email: contact@quadrata.com